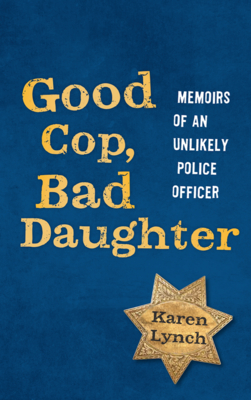 Good Cop, Bad Daughter (Paperback)
Memoirs of an Unlikely Police Officer
Nothing But the Truth Publishing, 9780988375420, 290pp.
Publication Date: February 20, 2014
* Individual store prices may vary.
Description
Good Cop, Bad Daughter's Karen Lynch was raised by a counter-culture tribe in summer of love Haight-Ashbury, where she was taught to despise "The Man." But when the San Francisco Police Department was court ordered to hire women, she found herself compelled to prove to the world that women could cut it as cops, a betrayal that caused her police-loathing mother to brand her a Nazi. Lynch reflects on her difficult childhood with her bi-polar mother, and comes to realize her chaotic past unwittingly provided the perfect foundation for her chosen career.