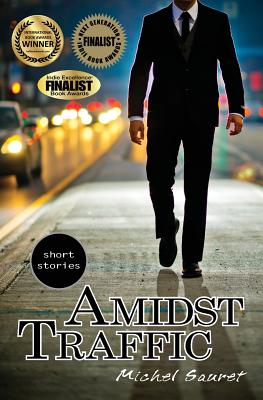 Amidst Traffic (Paperback)
One Way Street Production, 9780988378407, 338pp.
Publication Date: November 13, 2012
About the Author
Michel Sauret earned the title of Army Journalist of the Year for his writing in Iraq with the Army Public Affairs in 2008. His writing has been published internationally, and his short story "Lost in the Night" appeared in the anthology, "Best New Writing, 2008." Michel was born in Rome, Italy, and is a graduate of the University of Pittsburgh's English Writing department. He published his first novel, "Breathing God," at the age of 19, and has been serving as a public affairs specialist and journalist for the U.S. Army since 2004.
Advertisement