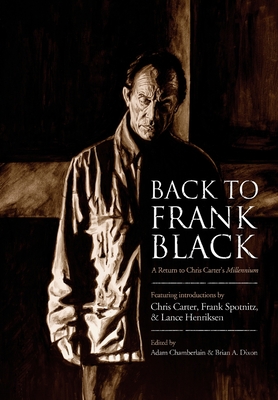 Back to Frank Black (Hardcover)
Fourth Horseman, 9780988392281, 514pp.
Publication Date: October 15, 2012
Other Editions of This Title:
Paperback (10/15/2012)
* Individual store prices may vary.
Description
In 1996, a groundbreaking television drama debuted on the Fox network. Created by Chris Carter, Millennium tells the story of Frank Black (Lance Henriksen), a legendary forensic profiler gifted with the ability to see into the minds of killers. Through his work as a consultant with the F.B.I. and the mysterious Millennium Group, the series offers a thoughtful exploration of the nature and manifestations of evil in the modern world. Back to Frank Black offers an unprecedented volume of material exploring this landmark series. With forewords from Lance Henriksen and Frank Spotnitz and an introduction by series creator Chris Carter, the collection features interviews with cast and crew as well as in-depth essays analyzing Millennium's characters, themes, and enduring legacy. Inspired by the growing movement to return this iconic hero to the screen, Back to Frank Black finds its focus in an incomparable figure of hope: Frank Black. We need him now more than ever.