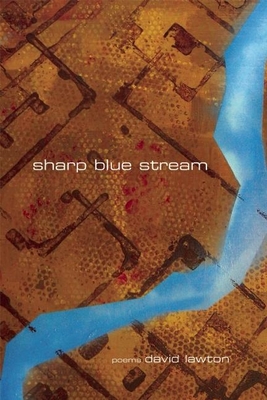 Sharp Blue Stream (Paperback)
Three Rooms Press, 9780988400863, 98pp.
Publication Date: April 22, 2013
* Individual store prices may vary.
Description
In this striking poetry collection, poet David Lawton surges and purrs in narrative poems touching on rock 'n' roll idols, beat icons, jazz and power, with a full-throated voice full of humor, warmth and soul. He explores Iggy Pop and other pop icons, as well as his own coming of age in Boston with startling insight and tender intimacy. Emmy-award winning actor Michael Chiklis explains: "David's poetry is insightful and alive, funny and observant, melancholy, yet filled with love and hope. In a world rife with angry nihilists and third person narcissists, it's actually a downright relief to read a soulful, mature poet whose humility and humanity leaves you in tears." Poet, former MC5 manager and White Panther leader John Sinclair remarks, "I know David Lawton as a generous friend, a fine poet and a terrific performer of his and even others' works, and it's a happy day when his poems meet the outside world like this. As an odist myself, I am particularly drawn to his homages to Herbert Huncke, Sonny Rollins and Alberta Hunter. He brings their lives and works to life in his verse and that ain't easy to do." New York's poetry performance mistress Puma Perl agrees, noting, "David Lawton is a rascal. He's a rockin' Dennis the Menace, inviting you into a clubhouse filled with garage bands opening up for Sonny Rollins and Ruth Brown, and just when you feel the rhythm, he's breathing in NYC sky black as motor oil and breathing out a lost friend. Unexpectedly a rhyme slips into the midst, but we can expect no less from a man whose sainted Irish Catholic mother falls in love with Mick Jagger."

or
Not Currently Available for Direct Purchase