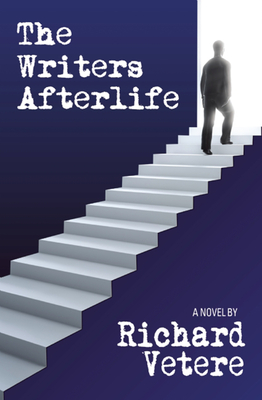 The Writers Afterlife (Paperback)
Three Rooms Press, 9780988400887, 210pp.
Publication Date: March 18, 2014
* Individual store prices may vary.
Description
The Writers Afterlife is the story of Tom Chillo, a 44-year-old writer on the verge of fame, who suddenly dies of a stroke and finds himself transported to a place where all writers are sent after they die. After mingling with "The Eternals" -- including Shakespeare, Wilde, Keats, and Tolstoy -- he discovers that his true peers in this new world are all haunted by the same regret: they never achieved the fame they felt they deserved during their lifetime. There's still a chance, though. Every writer has the opportunity to return to earth for exactly one week and convince someone to set the wheels in motion to give their life's work widespread notoriety. The trick is to come up with the perfect plan the first time. Failure is not an option. The Writers Afterlife is brimming with warm humor, New York street sensibility, and an underlying commentary about the drive for fame in contemporary culture. With a deft hand, Vetere explores the deceptions that people employ to achieve at all costs. A string of eccentric New York characters fly off the page and make for a striking, memorable book that is a delight to read.
About the Author
Richard Vetere is a playwright, novelist, poet, screenwriter, TV writer, and actor. He holds a master's degree from Columbia University and teaches a master screenwriting class at NYU and Queens College. He lives in New York City.
Praise For The Writers Afterlife…
Richard Vetere has created a marvelous tale invested with both humor and sobriety in the character of Tom Chillo and his ever-unwinding journey toward "eternity." Vetere's THE WRITERS AFTERLIFE is a literary tale in every sense of the word, a wonderful story of perseverance and taking control of one's own fate that hold's the reader at bay from page to page." Anthony Julian Tamburri, Dean, John D. Calandra Italian American Institute

"THE WRITERS AFTERLIFE is an original, hilarious and poignant tale of second chances, the role of fate plays in our lives and the triumph of the creative spirit. Richard Vetere is a great storyteller who moves effortlessly between the genres of theater, television, film and novels. His versatility is on display here as he takes us to the world beyond and back again as Tom Chillo realizes his dreams and earns his salvation. Bravo!" Adriana Trigiani, author of The Shoemaker's Wife and Cooking With My Sisters

When Richard Vetere writes about a writer's life, he knows what he's talking about.  His character Tom Chillo a playwright, film writer, novelist and consummate New Yorker, has dedicated his life to becoming one of the greats but dies prematurely and learns that he will not spend eternity with the Eternals.  So what happens in the Afterlife?  Tom falls in loves, suffers anxiety and does all he can to get back to life and change his fate.  If this isn't a movie it is definitely a TV series!"  Dan Lauria, star of television's The Wonder Years and Broadway's Lombardi

Vetere demonstrates the ability to mix the poetic with the colloquial." Michiko Kakutani, The New York Times

[Richard] Vetere is a man with a writer's soul!" Israel Horowitz, Newsday

In Mr. Vetere's work, imagery and metaphor blend, often brilliantly, imparting beautiful word pictures." Lewis Colka, The Village Voice
or
Not Currently Available for Direct Purchase