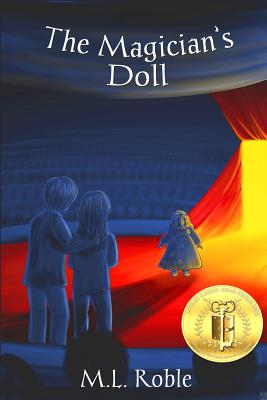 The Magician's Doll (Paperback)
M.L. Roble, 9780988421318, 318pp.
Publication Date: February 1, 2013
Description
Life is hard enough for twelve-year-old Natalie whenever her mother opens shop as a psychic. But when Natalie herself starts to "see" things, it gets even harder. Now she has to deal with losing control of her mind and body when information she does not seek comes to find her. Now people won't stop asking her questions when all she wants to do is bury her head in the sand and pretend she has a normal life. But then a big top circus rolls into town bringing with it Beausoleil the Magician, his daughter, Louisa, and his mysterious doll. Strange things are afoot with Beausoleil and his ilk, and in their wake, an eerie storm is brewing. Soon Natalie must decide whether to keep her head in the sand or whether to embrace her abilities and face the growing threat that will change her world forever.
Advertisement