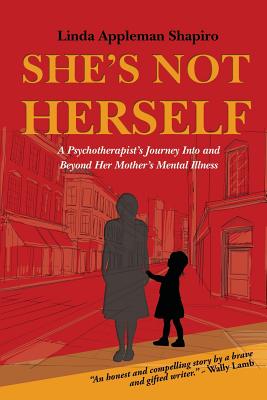 She's Not Herself (Paperback)
Dream of Things Media, 9780988439078, 268pp.
Publication Date: September 2, 2014
* Individual store prices may vary.
Description
On the surface, her childhood seemed normal-even idyllic. Linda grew up in the iconic immigrant community of Brighton Beach, Brooklyn, with her parents and a gifted older brother. But she spent her days at home alone with a mother who suffered major bouts of depression. At such times, young Linda was told, "Your mother...she's not herself today." Those words did little to help Linda understand what she was witnessing. Instead, she experienced the anxiety and hyper-vigilance that often take root when secrecy and shame surround a family member who is ill. She's Not Herself is a journey to make sense of the effects of multi-generational traumas. Shapiro is ultimately able to forgive (without forgetting) those who left her to fend for herself-and to provide readers with the wisdom of a seasoned psychotherapist who has examined human vulnerability in its many disguises and has moved through it all with dignity and hope. The result is a memoir of love, loss, loyalty, and healing.