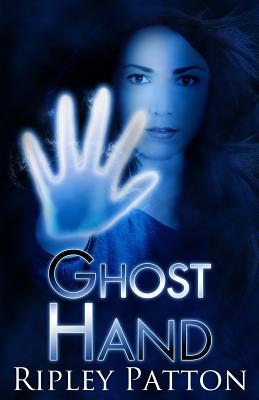 Ghost Hand (Paperback)
Ripley Patton, 9780988491007, 384pp.
Publication Date: December 11, 2012
* Individual store prices may vary.
Description
Newly designed cover for 2015. Seventeen-year-old Olivia Black has a rare birth defect known as Psyche Sans Soma, or PSS. Instead of a right hand made of flesh and blood, she was born with a hand made of ethereal energy. How does Olivia handle being the girl with the ghost hand? Well, she's a little bit morbid and a whole lot snarky. Her mother thinks her obsession with death, black clothing, and the local cemetery is a bid for attention. But when Marcus, the new guy in Olivia's calculus class, stares at her like she's a freak, Olivia doesn't like it. And when her hand goes rogue, doing things she never imagined possible, Olivia finds herself running for her life with Marcus from a group of men bent on taking the power of her hand for their own nefarious purposes. *Ghost Hand was a semi-finalist for the Kindle Book Review 2013 Best Indie Book Awards in the YA category **Ghost Hand was nominated for the Cybil Awards 2013 in the Speculative Fiction YA category.
About the Author
Ripley Patton lives in Portland, Oregon with one cat, two teenagers, and a man who wants to live on a boat. She is an award-winning short story writer and author of The PSS Chronicles, a young adult paranormal thriller series. Ripley doesn't smoke, or drink, or cuss as much as her characters. Her only real vices are writing, eating M&Ms, and watching reality television.