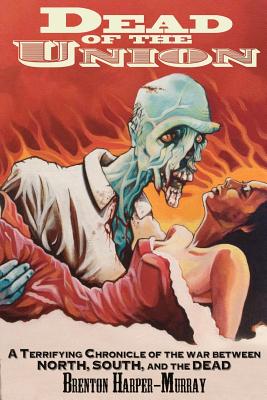 Dead of the Union (Paperback)
Holy Crow Press, 9780988572706, 216pp.
Publication Date: November 2, 2012
* Individual store prices may vary.
Description
Dead of the Union, a harrowing tale that sweeps the reader into the heart of the American Civil War, tells the story of three very different people trying to survive not only the horrors of battle and the terror of the living dead, but also themselves.
A soldier, a widow, and a spy, are tangled in a hideous knot that threatens not just North or South, but the entire country.
The dead are walking, and they don't care what side you are on.
"The Civil War. Yankees. Rebels. The frenzy of battle in the War Between the States. And zombies. Lots of zombies. What's not to love about "Dead of the Union"?"
Arnie Bernstein
"The Hoofs and Guns of the Storm: Chicago's Civil War Connections"
All in all, I recommend the book to anybody who enjoys a good zombie tale, and moreover, to any reader who enjoys horror. Without a doubt I shall be reading "Dead of the Union" every October.
Greg x. Graves
"Codex Nekromantia.