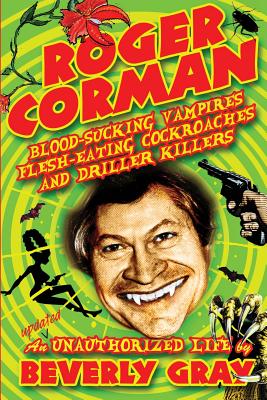 Roger Corman: Blood-Sucking Vampires, Flesh-Eating Cockroaches, and Driller Killers: 3rd Edition (Paperback)
Blood-Sucking Vampires, Flesh-Eating Cockroaches, and Driller Killers: 3rd Edition
AZ Ferris Publications, 9780988579828, 336pp.
Publication Date: August 1, 2013
About the Author
Beverly Gray unexpectedly became Roger Corman's assistant while finishing a PhD in Contemporary American Fiction at UCLA. Since then, her career has swung between academia and the film industry. At Corman's New World Pictures and Concorde-New Horizons, she developed 170 low-budget features, earned 6 screenwriting credits, and played several cameo roles (in all of which she kept her clothes on). Currently she teaches screenwriting workshops for UCLA Extension and blogs at Beverly in Movieland, covering movies, moviemaking, and growing up Hollywood-adjacent. She has also published "Ron Howard: From Mayberry to the Moon . . . and Beyond."
Advertisement