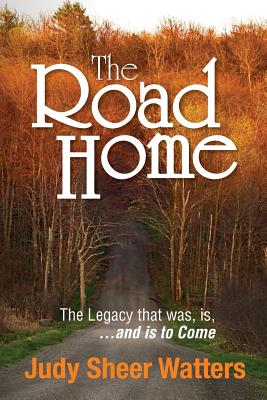 The Road Home (Paperback)
Franklin Scribes, 9780988643314, 238pp.
Publication Date: May 7, 2013
* Individual store prices may vary.
Description
Book Description
Stopping just inside the door, he quickly took in the diner and then focused on her. He slowly removed his gray fedora hat to reveal his wavy black hair. "Good morning," he said, "I'm Nathan, the new cook. I guess it's time to put the eggs on for breakfast." And that's how it all starts-a city boy from a New York City orphanage well versed in the school of hard knocks meets a country girl who thinks she wants a life of travel and excitement. Together they show how living an honest, but sometimes hilarious life is essential to a happy family.
Publisher's Comment:
At first I thought The Road Home was just a warm remembrance, a memoir of the life of the author's father. It is much, more than life on a farm in Pennsylvania. It is twenty-eight life lessons she fondly recalls being imparted throughout his life and her time with him. Like a collection of precious parables, this recount of a man's journey becomes a roadmap for future generations. Life Lesson #13 is my favorite.
About the Author
Judy Watters' love of writing started in second grade with Mrs. Harrison at the Charleston Elementary School. Her childhood home, a 100-acre farm snuggled into the hillside halfway between Welsh Settlement and Cherry Flats in north central Pennsylvania, offered a huge playground and a wealth of story ideas. Her teaching career has provided even more. She is a board member of Story Circle Network, member of Faith Writers, Christian Writers' Group of San Antonio, co-leader of Hill Country Christian Writers and instructor of Legacy Writers. Judy and her husband reside in Spring Branch, Texas, and with their three children have created a legacy of their own.