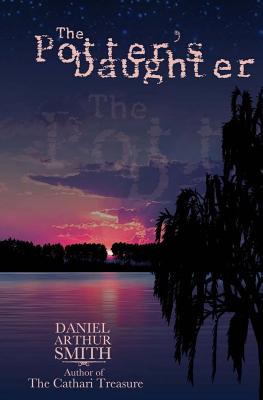 The Potter's Daughter
Paperback

* Individual store prices may vary.
Description
Abby is strong, independent, and up for a promotion. She is also the estranged daughter of an aging ceramic artist. Years have passed since Abby fled the home of her youth and a past she would rather forget. Now a call from a cousin and the ghost of a promise made to her dying mother have compelled a return to Willow Lake and her father. Abby loves her father, and he loves her, yet there is a long buried rift between the two, and they must together face the failures of their misspent relationship. With the help of new romance Mitch Carlson, Abby searches the past and herself to discover what she needs, to make herself whole. * * * * *
Holt Smith Ltd, 9780988649316, 280pp.
Publication Date: May 6, 2013
About the Author
Daniel Arthur Smith is a USA Today bestselling author. His titles include Spectral Shift, Hugh Howey Lives, The Cathari Treasure, The Somali Deception, and a few other novels and short stories. He also curates the phenomenal short fiction series Tales from the Canyons of the Damned and Frontiers of Speculative Fiction. He was raised in Michigan and graduated from Western Michigan University where he studied philosophy, with focus on cognitive science, meta-physics, and comparative religion. He began his career as a bartender, barista, poetry house proprietor, teacher, and then became a technologist and futurist for the Fortune 100 across the Americas and Europe. Daniel has traveled to over 300 cities in 22 countries, residing in Los Angeles, Kalamazoo, Prague, Crete, and now writes in Manhattan where he lives with his wife and young sons. For more information, visit danielarthursmith.com