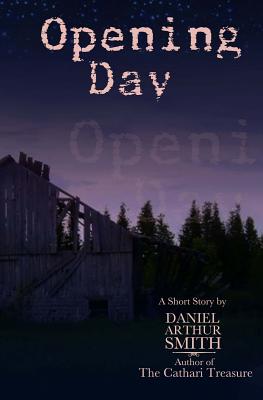 Opening Day
A Short Story
Paperback

* Individual store prices may vary.
Description
A Boy in the MidWestern United States celebrates an anticipated rite of passage with his grandfather. A coming of age story. There are stories of the hunt that contain gore, the thrill of the chase, adrenalin of the kill, and the butchering of large game. Despite the setting, this is not one of those 'hunt' stories. * * * * *
Holt Smith Ltd, 9780988649323, 38pp.
Publication Date: August 29, 2013
About the Author
Daniel Arthur Smith is the author of the international bestsellers THE CATHARI TREASURE and THE SOMALI DECEPTION. He is also the author of the literary fiction novel THE POTTER'S DAUGHTER. He writes in Manhattan where he lives with his wife and young sons. Readers who subscribe to Daniel's newsletter receive free copies of his books, usually before they are published: http: //danielarthursmith.com/newsletter American born, Daniel has traveled to over 300 cities in 22 countries, residing in Los Angeles, Kalamazoo, Prague, Crete, and New York. Daniel was born and raised in Michigan, graduating from Western Michigan University where he studied philosophy and comparative religion. He has been a teacher, bartender, barista, poetry house proprietor, technologist, and a Fortune 100 consultant across America and Europe. For more information, visit danielarthursmith.com