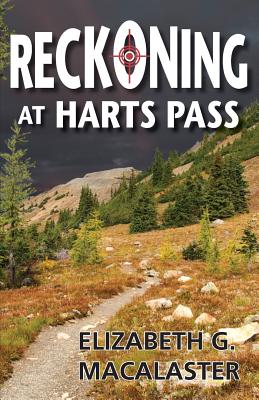 Reckoning at Harts Pass
Paperback

* Individual store prices may vary.
Description
Retired FBI agent, Luke Chamberlin, is hiking the Pacific Crest Trail to free himself from feelings of doubt about his past career, his shaky marriage, and the person he's become. Part way up the trail, an urgent message from a stranger indicates that trouble lies ahead near the border with Canada. Luke sets aside his unwillingness to get involved, and puts together a renegade team of law enforcement officers to check out the northern border. At Harts Pass, high in the Cascades, the team finds more than they bargained for at a charred campsite. They organize a plan to stop a group of terrorists determined to wreak havoc on the West Coast. But not before Luke puts the operation, and everything he stands for, in jeopardy. Set in the magnificent wilderness of the Pacific mountains, Reckoning At Harts Pass is a riveting tale of courage, revelation, and redemption.
Martin Point Press, 9780988699205, 234pp.
Publication Date: January 1, 2013