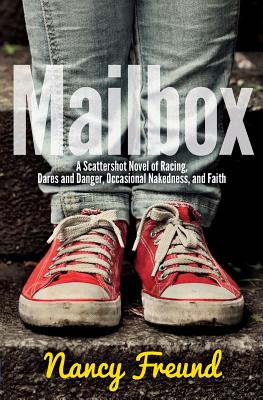 Mailbox (Paperback)
A Scattershot Novel of Racing, Dares and Danger, Occasional Nakedness, and Faith
Gobreau Press, 9780988708488, 232pp.
Publication Date: May 10, 2015
* Individual store prices may vary.
Description
In 76 funny and poignant linked vignettes, 13-year-old agnostic protagonist Sandy Drue delivers the story of her personal quest. Her family has moved from New York City to Small Town USA -- not an easy move, especially for Sandy's artist/intellectual mother who feels, the more her children adapt to their new community, like she's hosting foreign exchange students who never leave. Sandy is in-between -- between her mother's mindset and her own, between childhood and adulthood, between geographical and cultural divisions, and in the 1970s, between political conflicts in American history and a changing economy. She is searching for the Meaning of Life, and she generously and honestly shares what she finds. A compulsively readable tale of the mysteries and mischief, struggles and victories of growing up -- a fantastic piece of contemporary fiction as true to life as a careful documentary.