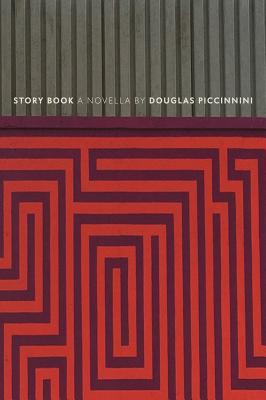 Story Book (Paperback)
Cultural Society, 9780988719248, 120pp.
Publication Date: May 19, 2015
* Individual store prices may vary.
Description
Fiction. STORY BOOK envisions a new wave of storytelling through a series of canny narratives that swarm around the blurred edges of being. In a twisting of genres, STORY BOOK confronts the complexities of loss and the violence of memory. Haunting and strange, STORY BOOK obeys the rule in which our story is never finished.

"STORY BOOK is powered by its insistence on what could be or what one could do, a bare could boiling up from its cold, existential cauldron into something exceedingly human. You could 1) die in a hermit's cave or 2) beat a stranger in your kitchen before dawn or 3) give a speech on the ecology of cannibalism. In Piccinnini's land of Could, everything is destined to start over, and with each chapter's recapitulation the reader is brought deeper into the act of eavesdropping, an ear to the universe as it compulsively begins again. It feels like reading bits of news on another planet through a wormhole over a stranger's shoulder. It's strange, and captivating, and you could go on reading it forever if only it lasted that long." Chris Martin

"In this book a series of delicately rendered stories begin and, then, continually begin. If one imagines the strange happiness of first glancing at a watercolor image depicting the transformation of a person into an animal or monster, plant or object, that initial pleasurable confusion at what it is we see STORY BOOK returns us again and again to this region of (uneasy) excitement and exciting unease." Lucy Ives

"STORY BOOK invites you into the opening pages of more than a dozen tales as violent and haunting as anything in Grimms. Again and again, and with a queasy intimacy, Piccinnini puts his readers directly in touch with the way of all flesh, the tendency of bodies to sour, rot, rip, stiffen, and decay. In doing so, he creates a lyricism of unrest and violence unlike anything in American fiction." Chris Hosea.
or
Not Currently Available for Direct Purchase