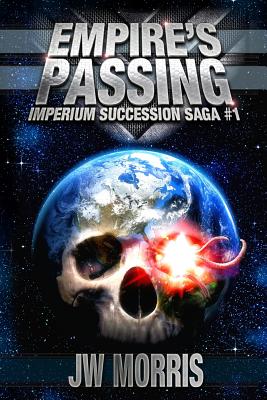 Empire's Passing (Paperback)
Joseph W Morris, 9780988775909, 362pp.
Publication Date: July 27, 2013
About the Author
Joseph W. Morris, writing as J. W. Morris, began his love affair with science fiction at age eight when his 3rd grade teacher introduced him to Tom Swift. Since then he has worked to make SF a reality as an aerospace engineer and innovator. Along his career path he earned six patents and pioneered two technologies flying in the missile defense program. Recently his team delivered rocket thrusters for NOAA's (U.S. Weather Service) next weather satellite. His interests are diverse, ranging from history to quantum physics to management of small businesses (he cofounded a successful web-based business). Joe was born in New York City to parents who ran a small hotel in mid-town Manhattan. Living and working in a hotel spoiled him rotten but also gave him an introduction to a variety of people and their idiosyncratic personalities that served him well in his writing. He attended Brooklyn Technical High School and then obtained bachelor degrees in Physics and Engineering from NYU. He started his technical career working for the government but soon moved off to private industry. Besides missile defense, rockets and thrusters, he has worked on aircraft ejection seats and many other devices. He has six patents. Empire's Passing is the first book in the Imperium Succession Saga, a series about the collapse of an interstellar empire, and the battle against an evil that literally feeds off Human souls.
Advertisement