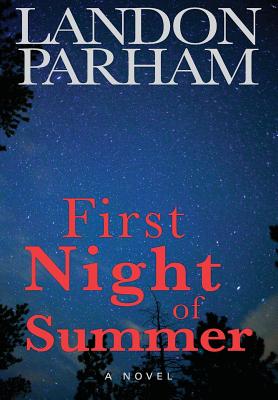 First Night of Summer (Hardcover)
Valiant Books, 9780988802506, 314pp.
Publication Date: February 1, 2013
* Individual store prices may vary.
Description
The quaint mountain town of Ruidoso, New Mexico, is the perfect place for Isaac Snow to raise his family. But when eight-year-old daughters, Caroline and Josie, commit an innocent act of heroism, media coverage attracts the wrong kind of attention. Soon, their life unravels, leading them to the crossroads of love and hate, forgiveness and retribution. In the dark hours of a drizzly morning, Isaac, an ex-air force pilot, wakes to find a masked intruder cradling one of the twins in his arms. Before he can react, the man in black leaps through the nearest window, plummeting in a tangle of body parts and glass. Isaac charges in pursuit, but is suddenly faced with a new dilemma. Caroline is unconscious, lying facedown in the lawn, cuts from the shattered window saturating her pajamas. If he gives chase, his little girl will surely bleed to death. From a secretive loner with a pension for unrestrained violence to the pristine granite peaks of the Rocky Mountains-from laughter filled family dinners to a string of cross-country abductions, LANDON PARHAM'S debut novel explores the horrific realities of human weakness and obsession. Taken well beyond the investigation and law-enforcement tactics, you'll find yourself steeped in a power struggle between a father, his family and the huntsman who seeks them. Suspenseful, bold and thought provoking; a true psychological thriller that captures the heart.
or
Not Currently Available for Direct Purchase