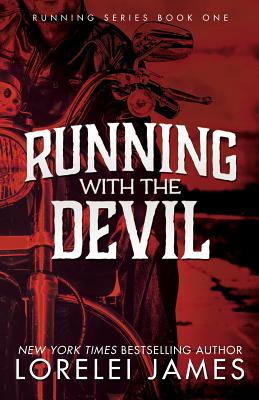 Running with the Devil (Paperback)
Ridgeview Publishing, 9780988823556, 232pp.
Publication Date: April 16, 2014
Other Editions of This Title:
Paperback (4/22/2015)
* Individual store prices may vary.
Description
Taking a ride on the wild side is riskier than she ever imagined... The mysterious Kenna Jones was the last person to have contact with a murdered federal informant, and DEA Agent Drake March goes undercover in South Dakota during the Sturgis Motorcycle Rally to unearth the link between the two. But from the moment Drake encounters the hot-bodied, hot-tempered quick change artist-he doesn't trust her-or his instant attraction to her. Posing as arm candy for bikers during the Rally is a humiliating-albeit quick-way to earn tuition for a cash-strapped grad student. After Kenna learns her regular biker patron is dead, she refuses to help the too tempting, too-sexy-for-his-badge Agent Drake March in his investigation...until he threatens to have her arrested. When bullets start to fly and Kenna is the target, Drake's protective instincts kick in. He quickly realizes the sweet woman is innocent-and in far over her head. Fear and desire makes for an explosive combination in the hedonistic atmosphere among warring motorcycle clubs and shady drug dealers, leading Drake and Kenna into acting on their mutual lust. But is riding the edge of danger what makes their intimate moments feel like more? Or is their immediate connection the start of something real? With their lives at stake, they have to trust each other before it's too late...or will the devil come calling and finally get his due? *this book was previously published in 2007
About the Author
Lorelei James is the New York Times and USA Today bestselling author of contemporary erotic western romances in the Rough Riders and Blacktop Cowboys series, and also the Mastered series. Lorelei's books have been nominated for and won the Romantic Times Reviewer's Choice Award as well as the CAPA Award. Lorelei also writes as Lori Armstrong, the two-time Shamus Award winning author of the Julie Collins and Mercy Gunderson mystery series. She lives in western South Dakota.