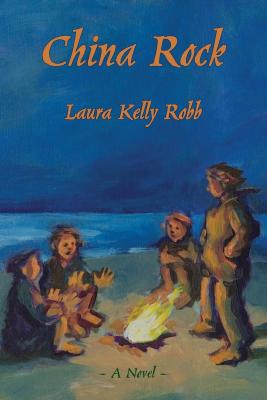 China Rock (Paperback)
Mark House Publishing, 9780988949607, 160pp.
Publication Date: April 1, 2013
* Individual store prices may vary.
or
Not Currently Available for Direct Purchase
Description
A warm, coming-of-age novel set in the San Juan Islands of Washington State during the Great Depression.



Against his better judgment, Augie's Pop signs on to the Carolina, an aging fishing trawler. When the Carolina disappears off the coast of Vancouver Island, Augie is left to feed his brothers and sisters, and wonder about the fate of his father. In this small town world, everyone plays it close to the vest, and only two mysterious corpses offer up any clues. Through the lens of a youngster who yearns to understand the making of his family, the story shows us the making of a man.
About the Author
Laura Kelly Robb was born in Pittsburgh, Pennsylvania, the fifth of six daughters and one of many cousins in a large extended Irish family. She finished high school in White Plains, New York and graduated from the University of Toronto, majoring in Political Science and History. After college, she worked at Noble and Noble Publishing in New York and then moved abroad and taught English for five years at the Colegio Universitario de Vigo in the northwest provinces of Spain. To earn extra money, she worked as a guide for cruise ship passengers taking coach tours of the countryside. Her stories, some historical, some mythical, all embroidered, kept her customers entertained. Upon her return to the U.S., Laura worked a variety of jobs until finishing her teaching certificate at the University of Washington. She then helped support her young family by instructing Spanish and History at public high schools in the Puget Sound area. She continued to work on her writing craft by finishing the Screenwriting Program at the University of Washington, and a three-week writing course at the University of Iowa's Writers Workshop. She was a winner of the Washington State Screenplay Competition as well as a book reviewer for the Vashon Island newspaper, the Beachcomber. Laura lives in Seattle with her husband, educator Paul Robb, and is at work on the second book about the Mohan clan.
Advertisement