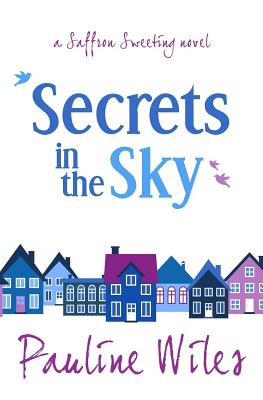 Secrets in the Sky (Paperback)
A Saffron Sweeting Novel
Pauline Wiles, 9780988973121, 340pp.
Publication Date: February 22, 2015
* Individual store prices may vary.
Description
How far should you go to keep a secret?
No-one ever accused Sophie Campbell of being a coward. From caving trips to rooftop pranks, it appeared nothing could hold her back, especially once she landed a dream job promising travel all over the world.
But Sophie's jet-setting lifestyle is not what it seems and she's been spending more time in the quiet English village of Saffron Sweeting than she cares to admit. When her beloved Great Aunt Wol dies suddenly, Sophie loses one of the few people who truly know her. As friends, family and an old flame gather for the funeral, questions soon follow. Worse, Sophie finds herself increasingly attracted to the man most likely to expose her secrets. Can she manage to guard her past, yet finally follow her long-held dream?
Featuring both new and familiar characters, this stand-alone romantic comedy is set two years before Saving Saffron Sweeting. With side helpings of British tea, cake and wit, Secrets in the Sky explores how finding the courage to be yourself can be the toughest challenge of all.
About the Author
British by birth, Pauline Wiles now lives in northern California. While she doesn't miss the grey skies of Blighty, she does experience occasional yearnings for afternoon tea and historic homes. Her work has been published by House of Fifty, Open Exchange and Alfie Dog Fiction. Her debut novel, Saving Saffron Sweeting, was a quarter-finalist in the Amazon Breakthrough Novel Award.