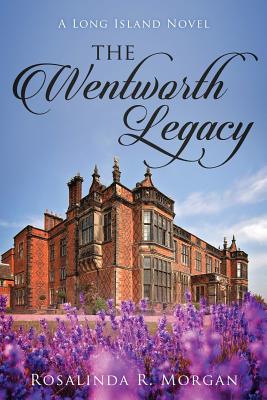 The Wentworth Legacy (Paperback)
A Long Island Novel
Kobbe Books, 9780989001779, 286pp.
Publication Date: August 20, 2016
* Individual store prices may vary.
Description
A telegram from his family's attorney to come home immediately interrupts the carefree life of Spencer Wentworth, a scion of an old wealthy banking family of the New York Gold Coast in Long Island that can change his life forever when he returns from his European Grand Tour. Thus begins a series of events putting pressure on his personal life.
With the stock market about to crash, can the family save the family fortune including Wentworth Hall, his ancestral home. Will he and his family retain their way of life as the country gets deeper into the Great Depression?
As Spencer struggles with financial worries, he has to find a way to save his legacy at all cost even if it means losing the only woman he loves. His sister, Emma. being involved in a love triangle and ends in a tragedy struggles with her guilt of tarnishing the family's good name and losing the man she truly loves. Will brother and sister ever find happiness in love?
A tale of responsibility, love, betrayal, and suspense during the Gilded Age.