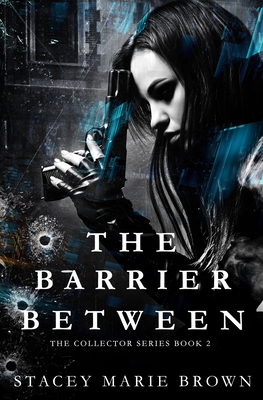 The Barrier Between (Collector #2) (Paperback)
Twisted Fairy Publishing, 9780989013178, 418pp.
Publication Date: May 29, 2015
Other Editions of This Title:
MP3 CD (4/26/2016)
Compact Disc (4/26/2016)
* Individual store prices may vary.
Description
Zoey's life has taken a dramatic turn. Only a few months ago she was a Collector working for the DMG, a government agency, tracking and collecting fae. Her life had been changing and improving with a partner she loved and a sister she adored. Now all that's gone-Daniel murdered by a fae, and Lexi killed when the Seattle area is devastated by a powerful, overwhelming electrical storm. Zoey herself is altered by her association with the Wanderer, Ryker, in life-changing way.Zoey discovered she was an experiment from the very company she worked for. She could die at any moment of a threatening defect-taking with her Ryker's magic with her. In a race against time, Ryker and Zoey set out to find a way to transfer his powers back before it's too late. Their journey takes them to the rainforests of South America, dealing with those who are after something Ryker possesses and who will stop at nothing to obtain it for themselves. What Zoey and Ryker discover can destroy them or tear them a part for good.
About the Author
Stacey Marie Brown works by day as an Interior/Set Designer and by night a writer of paranormal fantasy, adventure, and literary fiction. She grew up in Northern California, where she ran around on her family's farm raising animals, riding horses, playing flashlight tag, and turning hay bales into cool forts. Even before she could write, she was creating stories and making up intricate fantasies. Writing came as easy as breathing. She later turned that passion into acting, living and traveling abroad, and designing. Though she had never stopped writing, moving back to San Francisco seemed to have brought it back to the forefront and this time it would not be ignored. When she's not writing, she's out hiking, spending time with friends, traveling, listening to music, or designing. To learn more about Stacey or her books, visit her at: Author website www.staceymariebrown.com Facebook Author page https: //www.facebook.com/staceymarie.brown.5 Twitter @S_MarieBrown Pinterest www.pinterest.com/s.mariebrown Instagram Instagram.com/staceymariebrown