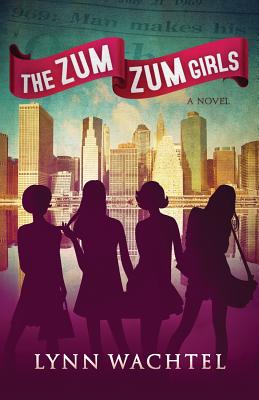 The Zum Zum Girls
Paperback

* Individual store prices may vary.
Description
Relive the incredible sixties in New York City through the eyes of The Zum Zum Girls--Lori, Angela, Marcia, and Priscilla. The first in a series, reminiscent of Candace Bushnell's Sex and the City and Lauren Weisberger's The Devil Wears Prada, The Zum Zum Girls is the exciting story of four bright, determined, and spirited young women who, while attending business school, develop a special friendship--a bond that will last a lifetime. An inspiring and often funny narrative of their lives, loves, and careers during an unprecedented period of social and technological change--the Vietnam War, the sexual revolution, the advent of women's liberation, and the first man on the moon.
Praise For The Zum Zum Girls…
I loved the book! There was so much that brought me back to when I was little (the Kennedys, moon landing, etc), and some things I remembered from my grandmother and mom (girdles and hose). The description of business school and the process that occurs to find a job afterwards was spot on. To follow their lives and see how they grew individually as well as a group was incredible. The whole story line was fabulous - the song references...TV shows that were watched...the fashions...NYC... All parts of an era so important in our history. I was so engaged in the story, that when I got to the end, I first thought pages were missing. I was surprised I had reached the last page. I wanted to know more. I can't wait for the next one. Teri Nywening

Just loved this book.My favorite aspect was the lifelong friendship between 4 women, Lori, Angela, Marcia, and Priscilla who met in the '60s and remained friends for almost 50 years. Love it. Finished reading it in 3 days Jenni Ferrafus

Lynn Wachtel has given us an exciting, nostalgic and even sexy adventure back to the sixties in New York City. It is a wonderful story of four young girls, who all have quite different personalities but are the best friends. I found myself intrigued with the familiar names of restaurants, Wall Street locations, and shopping places that have been long forgotten. It brings you back in time to a different world: The Viet Nam War, The Age of Aquarious, The 60's Fashion Design, and my favorite music of all time. Personally, I did not want this book to end. Sharon Herrling


Red Seal Press LLC, 9780989056311, 374pp.
Publication Date: July 16, 2015
About the Author
Lynn Wachtel was born in New York City. A freelance writer and artist, she spent many years in the business world, and now lives in Vermont with her husband, a writer, and her Russian Blue cat, Max.