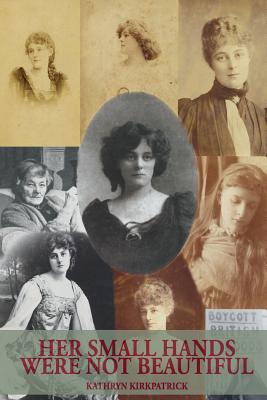 Her Small Hands Were Not Beautiful
Paperback

* Individual store prices may vary.
Description
Kathryn Kirkpatrick's tour de force, Her Small Hands Were Not Beautiful, proves once and for all that the scholar's detective work can serve the poet's task. With eloquence and intelligence, Kirkpatrick has handcrafted a collage of words and phrases actually spoken by the friends and relations of the magnificent and mysterious Maud Gonne, muse of W. B. Yeats. Anyone fascinated by the Irish past will be glued to the remarkable title poem of this, Kirkpatrick's sixth book, as well as by the lyrical tales that precede it, amusingly titled "Yeats Plays Golf" and "Maeve Married." Whether mythic or human, figures are made palpable in Kirkpatrick's magic, elegant hands. --MOLLY PEACOCK
Clemson University Press, 9780989082631, 74pp.
Publication Date: August 1, 2018