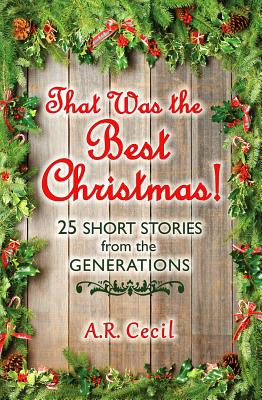 That Was the Best Christmas!
25 Short Stories from the Generations
Paperback

* Individual store prices may vary.
Description
These 25 heartwarming stories are set during the holidays in the years between 1906 and today, amid historic events when people came together and found opportunities to exchange the true gifts of Christmas: kindness, encouragement, forgiveness, peace, hope, belonging, and more. The main character of each story is a boy or girl, man or woman whose heart opens to give or receive love, bringing personal transformation and causing them to always look back and say, "That was the best Christmas " Each story is penned by A.R. Cecil with a gentle twinkle in her eye, giving the reader delightful twists of plot, and revealing Mrs. Cecil's warm understanding of human relationships-with each other and with the Creator who sent his Son that first Christmas Day. A story collection that will rekindle the reader's own memories, giving perspective to the present and hope for the future. Perfect to read during Advent or any time of the year.
Cladach Publishing, 9780989101400, 175pp.
Publication Date: October 1, 2013