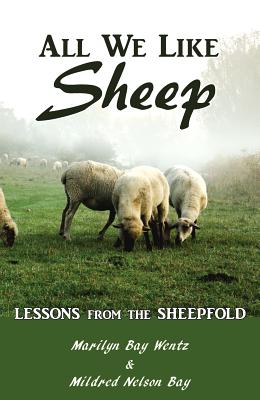 All We Like Sheep (Paperback)
Lessons from the Sheepfold
Cladach Publishing, 9780989101431, 224pp.
Publication Date: September 1, 2015
* Individual store prices may vary.
Description
Two sheep-herding women invite you to laugh, cry, and contemplate as they relate stories of tending their flocks in Colorado and what sheep teach us about ourselves, others, and Creator God. Along with poignant, edifying, often humorous stories from their many decades of sheep raising, the authors offer biblical truths for reflection, grace-oriented questions to ponder, and faith-filled prayers to keep you close to the Good Shepherd. Find out why sheep are mentioned over 500 times in the Bible, and why believers are called "the sheep of His pasture.