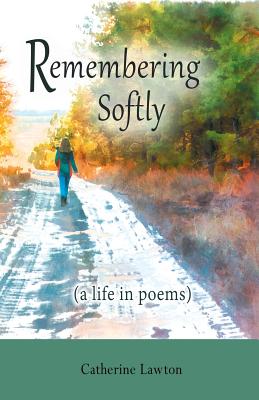 Remembering Softly (Paperback)
A Life in Poems
Cladach Publishing, 9780989101455, 112pp.
Publication Date: October 20, 2016
* Individual store prices may vary.
Description
Those of us who enjoy poetry and who compose poetry do so because, for us, nothing quite distills the feelings of a moment as does a piece of rhyming or free verse with its sense, sound, and form.
A poem comes from some place in the heart. And as it is read, it reveals something about the heart. Like music, it may employ major or minor tones. I hope at least one of the poems in this volume, selected expressions from each stage of my life, will touch a chord for the reader--perhaps in a major key of delight or consolation; perhaps with minor overtones of grief or longing. May you find something here to illumine your path and lighten your soul at whatever place of life you find yourself.
From my wanderings in--and wondering about--nature; from opening more and more to the Divine; from faith, family, and friends; out of noisy living and quiet places; out of whelming emotions, questionings and questing ... come poems to help cope, to make sense of it all, to ennoble earthly life.
In crisis has come hope; in fear has come faith; in fragility has come strength; in joy has come affirmation; in loss has come bounteous grace.
I want to remember it all, but softly.