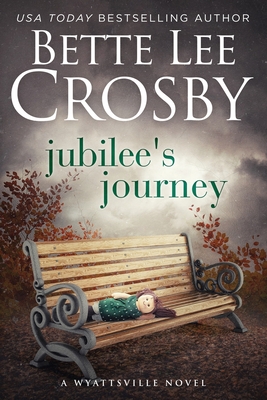 Jubilee's Journey (Paperback)
Family Saga (a Wyattsville Novel Book 2)
Bent Pine Publishing, 9780989128926, 296pp.
Publication Date: October 11, 2013
* Individual store prices may vary.
Description
When tragedy strikes a West Virginia coal mining family, two children start out on a trek that they hope will lead them to a new life. Before a day passes, the children are separated and the boy is caught up in a robbery not of his making. If his sister can find him, she may be able to save him. The problem is she's only seven years old, and who's going to believe a kid? Jubilee's Journey is Book Two in the Wyattsville Series. This story of discovering lost family and finding love reconnects readers with Ethan Allen and the other heart-warming characters of the bestselling novel SPARE CHANGE.
About the Author
Author of the Bestseller, Spare Change, Bette Lee Crosby is known for creating characters who will grab hold of your heart and never let go. They are characters you will both love and love to hate. And, Crosby manages to brighten even the most dire circumstances with heartfelt moments that will be remembered long after you have finished the book. Her published novels to date are: Cracks in the Sidewalk (2009), Spare Change (2011), The Twelfth Child (2012), Cupid's Christmas (2012) and What Matters Most (2013). Crosby also authored Life in the Land of IS (2012) a memoir written for Lani Deauville, a woman the Guinness Book of Records lists as the world's longest living quadriplegic. Crosby's work was first recognized in 2006 when she received The National League of American Pen Women Award for a then unpublished manuscript. Since that, she has gone on to win several more awards, including another NLAPW award, four Royal Palm Literary Awards, two FPA President's Book Award Gold Medals and three Silver Medals plus The Reviewer's Choice First Place Award.