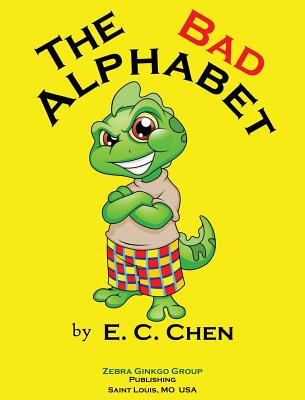 Bad Alphabet
Hardcover

* Individual store prices may vary.
Description
The Bad Alphabet is an updated redesigned twist on the classic alphabet book. Written for kids of all ages, particularly those in early grade school, this clever book explains what many of the generally accepted "bad" behaviors in society are. The Bad Alphabet depicts an improper and disagreeable lizard named Lance who participates in an A to Z procession of inappropriate actions. Lance and his multiple animal peers are found in various settings of home, school, and public life. With superb professionally illustrated full-color pictures, Lance comes to life in a way that shows why being bad has consequences. Beautifully scripted with rhyming prose, young children who are still malleable, will be focused on the pleasing text, bright colors, and ethical concepts displayed. Social norms and values regarding views on unacceptable conduct are shown so that kids may understand what NOT to do. The Bad Alphabet is a truly fun book that allows kids to know what is "BAD" so that they can behave "GOOD" About the publisher: Zebra Ginkgo Group is a small publishing company based in St. Louis, MO. Unlike the vast majority of publishers, their books are American made and proudly printed in the United States of America.
Zebra Ginkgo Group, 9780989151009, 62pp.
Publication Date: May 1, 2013