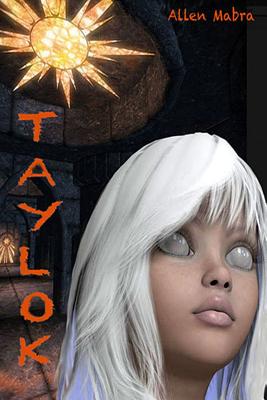 Taylok (Paperback)
Allen Mabra, 9780989156516, 334pp.
Publication Date: March 22, 2013
Description
Taylok is a prequil to "The Cavern" by Allen Mabra. Set in Rockworld, the natives have been trapped in the cavern for thousands of years, no longer realizing that an outside world exists. By the age of three, Taylok is exceptional, having entered a sling contest with surprising results. Tragedy strikes when Taylok and her mother are captured by Xantopec, leader of the Sun God cult, bent on murder and blinding. If Taylok escapes death, she must learn to cope with blindness in the cavern. Her friend, Flint, and mentor, Shotai, help, but will she ever be "normal" again? Taylok is plagued with brutality from a few warriors and betrayal by some of her friends as she struggles through a difficult life in Rockworld. When Taylok saves a family from evil Pebblic, some consider her a hero, but others think she is a witch. Fourth level of Eldar Temple may offer a way out, but death is more likely.
About the Author
Allen Mabra was born in Ft. Worth, Texas and graduated from T. C. U. with a bachelor degree in a double major; Geology/Biology. A thirty-one year career in the energy business ensued during which he and wife, Joy, raised four children. They moved extensively as his career advanced. They lived in Tyler, TX, Dallas, TX, Denver, CO, Anchorage, AK, Los Angeles, CA and spent a short time in Sydney, Australia. He explored for oil, gas and coal during his pursuit, became a VP of Exploration for the Arco International Company and also headed a computer group aimed at expedition of exploration. Allen began writing fiction novels after he retired from the energy business. He and Joy live in Carlsbad, California and now have ten grandchildren and eleven great-grandchildren.
Advertisement