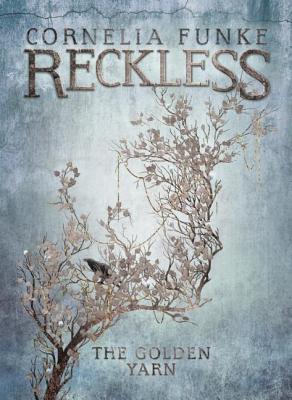 The Golden Yarn (Reckless)
Hardcover

* Individual store prices may vary.
Description
Jacob Reckless continues to travel the portal in his father's abandoned study. His name has continued to be famous on the other side of the mirror, as a finder of enchanted items and buried secrets. His family and friends, from his brother, Will to the shape-shifting vixen, Fox, are on a collision course as the two worlds become connected. Who is driving these two worlds together and why is he always a step ahead? This new force isn't limiting its influence to just Jacob's efforts - it has broadened the horizon within MirrorWorld. Jacob, Will and Fox travel east and into the Russian folklore, to the land of the Baba Yaga, pursued by a new type of being that knows our world all to well.

Breathing Books, 9780989165624, 448pp.
Publication Date: December 15, 2015
About the Author
Cornelia Funke is a storyteller and illustrator. Her stories have traversed the world told and retold in the most common as well as the rarest of languages.

She is German, resides in Los Angeles, and lives in each of the worlds that she explores with her readers. She is the author of a profusion of books including: The InkWorld trilogy: "Inkheart," "Inkspell," and "Inkdeath," "Dragon Rider," "The Thief Lord,".