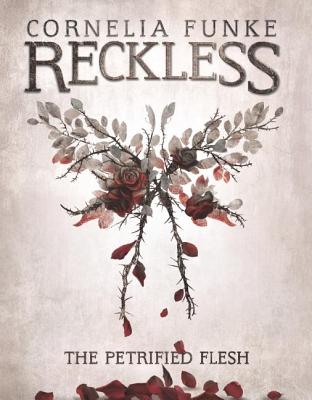 The Petrified Flesh (Reckless #1)
Hardcover

* Individual store prices may vary.
Description
Ever since Jacob Reckless was a child, he has been escaping to a hidden world through a portal in his father's abandoned study. Over the years, he's made a name for himself as a finder of enchanted items and buried secrets. He's also made many enemies and allies -- most important, Fox, a beautiful shape-shifting vixen whom Jacob cares for more than he lets on. But life in this other world is about to change. Tragedy strikes when Jacob's younger brother, Will, follows him through the portal. Brutally attacked, Will is infected with a curse that is quickly transforming him into a Goyl -- a ruthless killing machine, with skin made of stone. Jacob is prepared to fight to save his brother, but in a land built on trickery and lies, Jacob will need all the wit, courage, and reckless spirit he can summon to reverse the dark spell -- before it's too late.

Breathing Books, 9780989165648, 336pp.
Publication Date: October 11, 2016
About the Author
Cornelia Funke is a storyteller and illustrator. Her stories have traversed the world -- told and retold in the most common as well as the rarest of languages. She is German, resides in Los Angeles, and lives in each of the worlds that she explores with her readers. She is the author of a profusion of books including: The InkWorld trilogy: Inkheart, Inkspell, and Inkdeath, Dragon Rider, The Thief Lord, and The Reckless (aka MirrorWorld) series: Reckless, Fearless, and The Golden Yarn. Oliver Latsch trained as a biologist before being lured away from science and reason by Cornelia Funke, who asked him to translate and take her books to English speaking audiences, which turned out to be the most reasonable thing he ever did.