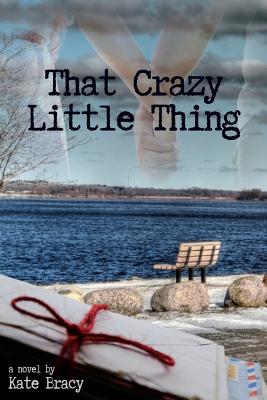 That Crazy Little Thing (Paperback)
Dystel & Goderich Literary Management, 9780989236959, 342pp.
Publication Date: June 5, 2013
* Individual store prices may vary.
Description
There's nothing about her life that doesn't need a little work, so Melanie Davis thinks of herself as a "fixer-upper." Her history with men leaves her gun shy; her teenaged daughter can't string two civil words together; her best friend Donna just found out she has a life-threatening illness. When Donna also reveals a decades-old secret that still haunts her, Melanie makes it her mission to solve the mystery and reunite Donna with a precious link to her past - before it's too late. Along the way Melanie discovers with startling clarity the pricelessness of love and friendship. With a finely-tuned emotional compass, Kate Bracy carries us through a trial-by-illness as funny as it is touching. Her narrator, Melanie, comes to realize the enduring power of love - between men and women, between mothers and daughters, between friends. Through her vivid, endearing characters Bracy creates a small-town world in northern New York where old loves rekindle, friendships prevail, and secret wounds are finally healed. This debut novel will leave you with an awakened heart and a strong urge to send postcards to all the people you love.
About the Author
Kate Bracy is an essayist, nurse, and freelance medical writer living near Seattle, Washington. This is her first novel.