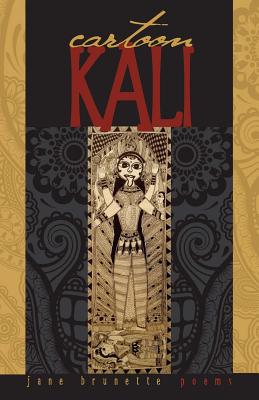 Cartoon Kali
poems for dangerous times
Paperback

* Individual store prices may vary.
Description
"Every poem in this collection is a humble artifact birthed from heartbreak over the suffering of the world. This is is what inspires me to dig underneath these symptoms in search of a fundamental cause or cure. I've become convinced that the 'cure' has something to do with listening deeply, and this is only possible when we commit to looking inside for our own bias and blindness before pointing the finger outside. I am not always so good at this, and so it seems to me that unplugging from the collective churning long enough to question my conditioning and deeply reflect on love and fear, the darkness hidden in my unconscious, the nature of self and of reality, is the most vital political action I can take at this time of heightened collective fear and insecurity. Such contemplation is not a replacement for engagement, but a cleansing of it. I don't want to add to that cauldron by speaking and acting from my own unexamined ignorance, blindness and survival instinct."-from the introduction by the author.
Flamingseed Press, 9780989260534, 104pp.
Publication Date: August 15, 2017
About the Author
Jane Brunette teaches and writes about meditation, spirituality and creating a soulful life in challenging times. She created Writing from the Soul, an approach to writing that has sprouted groups around the world, and she mentors individuals in writing and spiritual practice. Trained as a psychotherapist and Buddhist teacher with a deep affinity for Christian mysticism and indigenous perspectives, she travels widely to challenge her social conditioning, living simply in cultures where this is still possible to free her time and her mind for contemplation and retreat. She is the author of two collections of poetry, CARTOON KALI and GRASSHOPPER GURU, as well as THE BIG AND THE SMALL: A SOUL STORY. Her websites are writingfromthesoul.net and flamingseed.com.