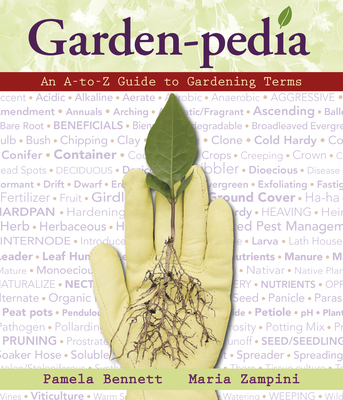 Garden-Pedia
An A-To-Z Guide to Gardening Terms
Paperback

* Individual store prices may vary.
Description
Quick: do you know the difference between hardpan and hardening-off? Between a native and a nativar? A cold frame and a cloche? Do you wish someone would write a book that explains in simple English what all those gardening terms mean - just give you the stuff you need to know, so you can be a knowledgeable gardener? Veteran horticulturists Maria Zampini and Pam Bennett have done just that. Garden-pedia is written to fill the need for a clear, concise book of useful terms for the layman gardener. In a friendly, conversational style, the authors give the reader easy access to the what, when, why and how of gardening - with entertaining sidebars, tips and color photos throughout. This authoritative, up-to-date guide is destined to be the reference of choice for gardeners everywhere. Go ahead: impress your friends and family with your newfound knowledge.
St. Lynn's Press, 9780989268844, 224pp.
Publication Date: January 15, 2015