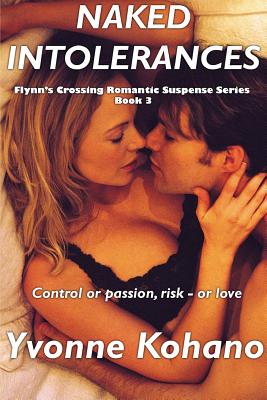 Naked Intolerances
Flynn's Crossing Romantic Suspense Series Book 3
Paperback

* Individual store prices may vary.
Description
Control or passion, risk - or love?
Romantic love is something Gabby Cooley-Burke believes in with all her heart. When her great love died, she was left with her wonderful son and memories to last her a lifetime. Despite encouragement from her girl tribe to begin dating again, she is convinced this should be enough. Ten-year-old Jeremy is hers alone to care for, but that challenge isn't all she faces when she loses her job.
Rick Chagres is protecting his son Will as well, perhaps a little too much. His fears are real and grounded in a scary past. When Jeremy and Will become partners in science class, their personalities clash and a fight ensures, bringing their parents to meet under less than ideal circumstances. Unwilling to tolerate any risks when it comes to his boy, the last thing Rick anticipates is giving Gabby his trust and earning her love.
Can that love offer them protection against an uncertain future?
The Flynn's Crossing series is contemporary romance set in the northern California foothills, suspense driven by small town secrets, and complex characters in compelling stories about friendship and love. You can enjoy the books out of order without ruining their surprises
Nanokas Press, 9780989330558, 312pp.
Publication Date: December 20, 2012