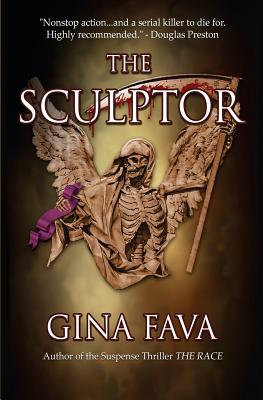 The Sculptor
Paperback

* Individual store prices may vary.
Description
Rome's serial killer has a way with the ladies...first he wines and dines them, then he carves and plasters them-alive. Preying on the brilliant, voluptuous grad students of Rome's universities, the Sculptor excises and molds their finest features for his personal gallery of adulation. The Sculptor, Italy's most notorious serial killer since the Monster of Florence, has confounded Rome's police force. Their slew of suspects is growing as fast as their list of victims. Mara Silvestri is a saucy female grad student seeking to shed her past. When she discovers that the Sculptor is stalking her in a twisted game of cat and mouse, she becomes wary of her relationships with fellow students, art professors, her business mentor, and Jesse, a sexy lothario and mysterious colleague. Barely thwarting the Sculptor's attacks in Rome, Venice, Tuscany, and the Swiss Alps, Mara uncovers the family secrets in her past that draw him to her. Can Mara turn the tables on the Sculptor before he finally claims her as his prized masterpiece?
Steepo Press, 9780989358750, 456pp.
Publication Date: May 21, 2014