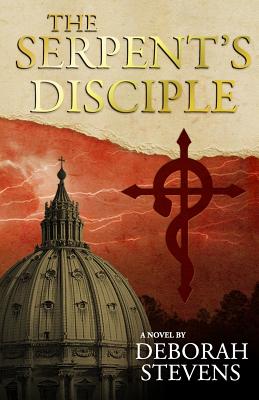 The Serpent's Disciple (Paperback)
Deborah Stevens, 9780989470216, 364pp.
Publication Date: August 4, 2013
Other Editions of This Title:
Paperback (12/1/2018)
Paperback (4/19/2016)
* Individual store prices may vary.
Description
2014 Winner of the PINNACLE BOOK ACHEIVEMENT AWARD in category of BEST THRILLERIn The Serpent's Disciple, a conspiracy thriller, an ancient evil threatens to take over the Catholic Church and use it to create a New World Order. Peter Romanus, the Grand Master of the secret masonicorder known as Propaganda Due, sets in motion the plot to kill the pope and control major world governments through the Church. A family secret and an ancient artifact could save humankindfrom this diabolical leader many fear is the Antichrist. While visiting their father's birthplace of Pesaro, Italy, the lives of Anthony and Nelli Andruccioli become entwined with the Grand Master's plot. Theylearn of their family's deep and ancient connection to Saint Anthony and that they are called to protect the Church: Nelli as the Chosen One and Anthony as one of the Guardians sworn to protect her fromthe false prophet. Together they must navigate the labyrinth of ancient prophecy and Vatican politics to expose the truth before it is too late.