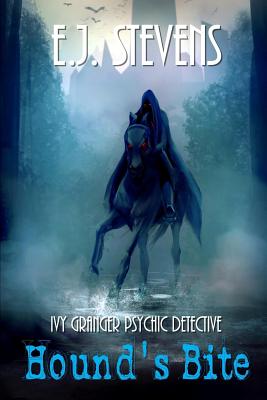 Hound's Bite (Paperback)
Sacred Oaks Press, 9780989488730, 262pp.
Publication Date: July 1, 2016
* Individual store prices may vary.
Description
PRG Reviewer's Choice Award finalist for Best Urban Fantasy Series. Ivy Granger thought she left the worst of Mab's creations behind when she escaped Faerie. She thought wrong. In a cruel twist of fate, Ivy has unleashed a powerful horde of Unseelie beasts upon her city, turning her homecoming into a potential slaughter of innocents. Now Ivy must gather her allies to fight a reputedly unstoppable force--The Wild Hunt. Will the training Ivy received in her father's court be enough to save her city, or will Harborsmouth be forced to kneel before the Lord of the Hunt? She is willing to risk her own life, but some sacrifices come at a cost worse than death. When an ally is bitten by one of The Wild Hunt's hounds, Ivy must face the possibility that winning this battle may mean killing the one person she has come to love most. Hound's Bite is the fifth full-length novel in the award-winning Ivy Granger urban fantasy series by E.J. Stevens. The world of Ivy Granger, including the Ivy Granger Psychic Detective series and Hunters' Guild series, is filled with action, mystery, magic, dark humor, quirky characters, bloodsucking vampires, flirtatious demons, sarcastic gargoyles, sexy shifters, temperamental witches, psychotic faeries, and snarky, kick-butt heroines.
About the Author
E.J. Stevens is the bestselling, award-winning author of the IVY GRANGER, PSYCHIC DETECTIVE urban fantasy series, the SPIRIT GUIDE young adult series, the HUNTERS' GUILD urban fantasy series, and the WHITECHAPEL PARANORMAL SOCIETY Victorian Gothic horror series. She is known for filling pages with quirky characters, bloodsucking vampires, psychotic faeries, and snarky, kick-butt heroines. Her novels are available worldwide in multiple languages. BTS Red Carpet Award winner for Best Novel, SYAE finalist for Best Paranormal Series, Best Novella, and Best Horror, winner of the PRG Reviewer's Choice Award for Best Paranormal Fantasy Novel, Best Young Adult Paranormal Series, Best Urban Fantasy Novel, and finalist for Best Young Adult Paranormal Novel and Best Urban Fantasy Series. When E.J. isn't at her writing desk, she enjoys dancing along seaside cliffs, singing in graveyards, and sleeping in faerie circles. E.J. currently resides in a magical forest on the coast of Maine where she finds daily inspiration for her writing. You can learn more about E.J. by visiting http: //www.ejstevensauthor.com