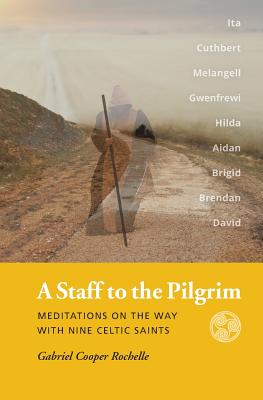 A Staff to the Pilgrim (Paperback)
Meditations on the Way with Nine Celtic Saints
Golden Alley Press, 9780989526562, 238pp.
Publication Date: October 4, 2016
* Individual store prices may vary.
Description
Are you seeking simplicity, quiet, peace? The Celtic saints knew where to find it, and they will lead you on your pilgrimage.
A Staff to the Pilgrim is a devotional treasure in which we meet nine Celtic saints who embody nine spiritual themes: simplicity (St. Ita), silence (St. Cuthbert), solitude (St. Melangell), a sense of place (St. Gwenfrewi), spirit (St. Hilda), supplication (St. Aidan), spiritual friendship (St. Brigid), a sense of mission (St. Brendan), and sanctity (St. David).
Each chapter includes an introduction to the saint, heart-felt devotional essays that support each theme, the saint's tropar (prayer), and an original pen-and-ink illustration.
A Staff to the Pilgrim is written by Fr. Gabriel Cooper Rochelle, MA, MDiv, ThM, PhD, an Orthodox priest with 50 years of interest in Celtic Christian spirituality.
From the Foreword by poet Wally Swist:
A Staff to the Pilgrim is an auspicious and true gift that combines the material and the physical with the spiritual and the transcendent. Fr. Gabriel introduces the saints to us, then graciously hands us our own staff to be pilgrims on our way.