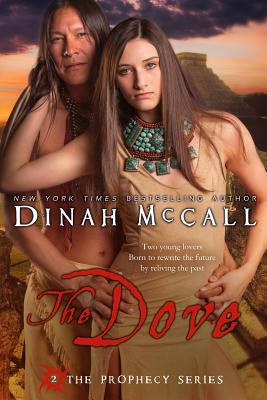 The Dove (Prophecy #2)
Paperback

* Individual store prices may vary.
Description
Two young lovers born to rewrite the future by reliving the past. Tyhen: A Windwalker's daughter, born into an ancient Mayan world as the peacemaker destined to change the fate of the Native American race. Yuma: A boy from the future thrust into the past pledges his life, love, and allegiance to a Windwalker's daughter, and in doing so, becomes the Eagle who watches over the Dove.
Sharon Sala Books, 9780989628617, 394pp.
Publication Date: March 20, 2014
About the Author
Sharon Sala aka Dinah McCall, is a long time member of RWA and OKRWA. She has 94 plus books in print, published in five different genres, romance, young adult, western, fiction, and women's fiction. First published in 1991, she's an eight-time RITA finalist, winner of the Janet Dailey Award, four-tiime Career Achievement winner from RT Magazine, five time winner of the National Reader's Choice Award, and five time winner of the Colorado Romance Writer's Award of Excellence, winner of the Heart of Excellence Award, as well as winner of the Booksellers Best Award. In 2011 she was named RWA's recipient of the Nora Roberts Lifetime Achievement Award. Her books are New York Times, USA Today, Publisher's Weekly bestsellers. Writing changed her life, her world, and her fate.