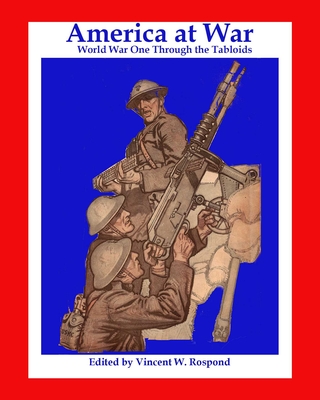 America at War
World War I through the Tabloids
Paperback

* Individual store prices may vary.
Description
The first world war as seen in the US through gazettes and newspapers. At home and abroad. New and not usually found pictures and illustrations.

Containing more than two-hundred and fifty photos and drawings, this volume examines the early months of the US entry into the first world war, what was shown and how it was shown – in the US and the allies around the world. Many of these photos have not seen the light of day for many decades. Each section is accompanied by a description and background to place the photos in context.
Winged Hussar Publishing, 9780989692663, 250pp.
Publication Date: October 5, 2021
About the Author
Vincent W. Rospond received his Master's in Eastern European History from the University of Illinois as well as studying at the Jagiellonian University in Krakow and the MBA program at Seton Hall University. He has spent almost 20 years as an executive in the publishing and gaming industry.

He started Winged Hussar Publishing, LLC (WHP) as a venture for historians to publish books and articles on lesser known periods of history and give readers access to translated historical documents. His first book for WHP is a new edition of Caesar's Commentaries of the Gallic Wars. In addition to his work at WHP, he is editor of the Journal of America's Military Past, a peered reviewed journal focusing on the people, places and things related to America's military.