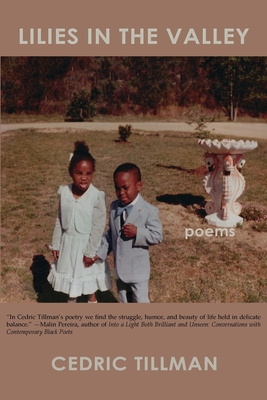 Lilies in the Valley
Paperback

* Individual store prices may vary.
Description
Poetry. African American Studies. Edited by Adrienne Christian. Cedric Tillman's poems are straightforward and full of rich details. These poems unfold with rhythm and resonate with remembering; they have much emotional appeal, depicting pop culture, family life, blues, violence, love, religion and history. LILIES IN THE VALLEY is a serious and daring book.--Lenard D. Moore

Cedric Tillman's LILIES IN THE VALLEY is poetic scripture. Rooted in culture, family, love, and the word, Tillman proves that sacredness can drive verse and keep it fresh like newly baked biscuits. This is modern poetry but grounded in the past. It is hip-hop and Sunday morning, church dinner chatter, love and happiness, Carolina shouts and sermons, a new voice ready to testify and do so in a way that no one has yet done before.--Brian Gilmore

In Cedric Tillman's poetry we find the struggle, humor, and beauty of life held in delicate balance. Exquisitely rendered in lines that at times take your breath away and at other times make you laugh or ache, Tillman's voice sings a song of himself and of many. You'll want to hear how varied his song can be, conveying the despair of working in retail, the depths of black Christianity, the joys and constraints of marriage, the pain and comfort of knowing your people. A fine collection of poetry--complex, nuanced, and real.--Malin Pereira.
Willow Books/Aquarius Press, 9780989735711, 106pp.
Publication Date: October 30, 2013