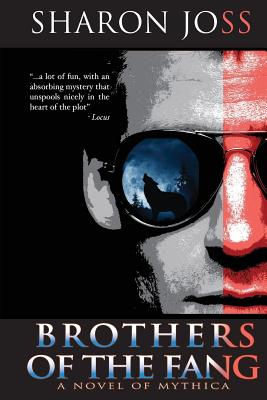 Brothers of the Fang
Paperback

* Individual store prices may vary.
Description
THE DIRTY DOZEN WEREWOLVES MEET A HIGH PLAINS SHIFTER IN THIS HIGH-OCTANE SUPERNATURAL THRILLER Detective Mike Bane is a shape shifter with two beasts: a 300-lb black jaguar with a taste for turtle meat, and a psychotic Olmec shaman named Tehuantl with a taste for blood. When Mike accepts a security job at Mythica, America's only supernatural theme park, he discovers an unexpected kinship with the park's werewolf pack. But when his curiosity gets the best of him, he's ensnared in a centuries-old feud between Mythica's vampires and the fae of the neighboring High Tor clan. Only Tehuantl's magic can save Mike's brothers of the fang; in return, Tehuantl wants permanent possession of Mike's body, mind, and soul. "...a lot of fun, with an absorbing mystery that unspools nicely in the heart of the plot" - Locus.
Aja Publishing, 9780989782807, 340pp.
Publication Date: November 29, 2013
About the Author
Award-winning author Sharon Joss writes science fiction, fantasy and horror. The author of six novels and dozens of short stories, she has worked as a bartender, software developer for the space shuttle program, and technical program manager in the high-tech industry. For seven years, she lived amid the magical beauty of the Finger Lakes region in New York State, where the will-o-the-wisps play and the worms come when called. She now lives amid a thicket of blackberry vines in Oregon and writes full-time. WEBPAGE: www.sharonjoss.com TWITTER: @josswrites