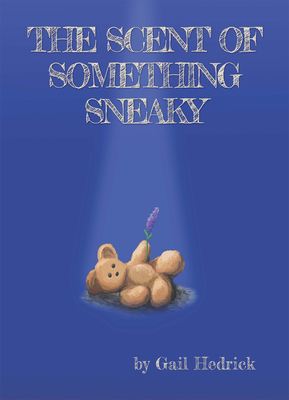 The Scent of Something Sneaky (An Emily Sanders Mystery) (Paperback)
Tumblehome Learning, Inc., 9780989792486, 192pp.
Publication Date: September 15, 2015
* Individual store prices may vary.
Description
In this sequel to the NSTA award-winning Something Stinks!, join Emily on her latest adventure
 
Accidents keep happening at the mountain bed and breakfast where 14-year-old Emily Sanders is working with her friend, Mary. A broken step, a stinky septic tank, an invasion of bees, and even a fire threaten the livelihood of the innkeeper, Mary's grandmother. Emily suspects foul play, but only when a crashed van links drugs to the inn do her friends start to help her investigate. Soon Emily, Mary, and neighbor boy named Alex are over their heads in danger.
About the Author
Gail Hedrick is a former middle school teacher and author of the award-winning Emily Sanders mystery, Something Stinks! She lives in Bradenton, Florida.
Praise For The Scent of Something Sneaky (An Emily Sanders Mystery)…
"Teens will appreciate the scent-driven clues and impressions throughout, which begins with the alluring aroma of coffee and evolves into something that simply smells wrong . . . . Replete with swift action, delicious olfactory intrigue, and spy action that steps fearlessly into danger, The Scent of Something Sneaky is a top recommendation for pre-teens and teens looking for a leisure read that's action-packed and vivid." —Midwest Book Review
"Replete with swift action, delicious olfactory intrigue, and spy action that steps fearlessly into danger, The Scent of Something Sneaky is a top recommendation for pre-teens and teens looking for a leisure read that's action-packed and vivid." —Diane Donovan, Midwest Book Review
"Every once in a while a special book comes my way and I want to celebrate it . . . here's one I couldn't resist featuring - 5th grade and up – Fascinating mystery, really enjoyed the complicated twists and turns. It was really interesting to explore and imagine what was really going on in the book. Loved how cursed the inn is that Emily Sanders is working at over the summer. From bees invading the house to a freak fire to a failed septic tank . . . The twists and turns lead you to a most interesting conclusion that I didn't expect." —Debbie Alvarez, thestylinglibrarian.com
"The Scent of Something Sneaky makes for entertaining summer reading and may just set your mind wandering the next time you step foot in a craft store while on holiday." —Ronna Mandel, goodreadswithronna.com
or
Not Currently Available for Direct Purchase