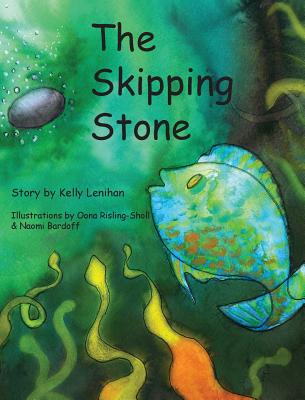 The Skipping Stone (Hardcover)
Artisan Bookworks, 9780989869256, 48pp.
Publication Date: December 1, 2014
* Individual store prices may vary.
Description
Sometimes, when we truly hope and dream and wish really hard for something, it will come true-the power of our imagination is a wondrous thing. If you've ever tossed a penny in the fountain or made a wish on the North Star, you know what I mean. There are so many ways to make a wish, and sometimes we will discover yet one more way from someone we meet along the way, like Nick in The Skipping Stone. Nick is an ordinary little boy fervently yearning for something extraordinary to happen. One day, on a family outing, his dream comes true in a rather unusual way. When Nick's wishful thinking finally pays off, could it be that he ends up with a special memento to remind him of his extraordinary day? A charming story beautifully brought to life with colorful illustrations, The Skipping Stone is just right for wee ones who love being read aloud to and for children just learning how to read, ages 0-7. This special edition of The Skipping Stone contains two bonus sections in the back of the book, Did You Know? and How to Skip Stones. Learn some fun facts about stone skipping as well as pointers on technique and how to choose the best rocks. Written by Kelly Lenihan and illustrated by Oona Risling-Sholl and Naomi Bardoff.