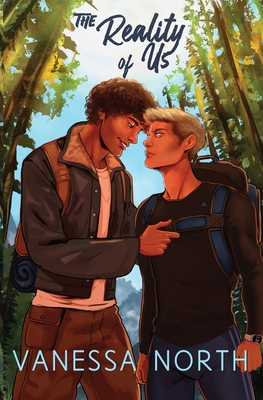 The Reality of Us
Paperback

* Individual store prices may vary.
Description
The reality of Alden...
Arrogant. Aloof. Argumentative. Antagonistic. Angry. Alden Kaufman is many things, and none of them are nice. Trauma has left him deeply scarred and incapable of easy friendships. He doesn't know how to let anyone past his walls, and he doesn't think it's worth the trouble.
The reality of Kit...
Everybody's best friend, nobody's boyfriend. In spite of a lifestyle that doesn't invite attachments, Kit Taylor gets along with everyone he meets-except Alden. He can't entice his prickly co-worker out of his shell, and has given up on trying.
The Reality of Us...
Two men at odds with themselves and each other embark on what should be a simple team-building exercise, but nothing goes as planned. Unexpected intimacy and a freak accident leave Kit and Alden dependent on each other long after they leave the mountain behind. Now they have a choice-to continue as they've been, or trust a shaky new reality together.
Vanessa North, 9780989903462, 180pp.
Publication Date: August 10, 2021