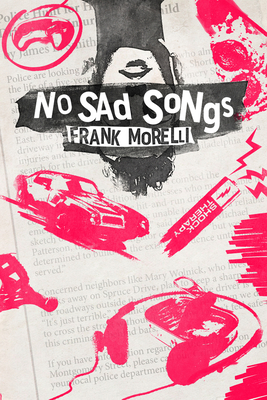 No Sad Songs (Paperback)
Fish Out of Water Books, 9780989908740, 228pp.
Publication Date: February 20, 2018
About the Author
Frank Morelli has been a teacher, a coach, a bagel builder, a stock boy, a pretzel salesman, a bus driver, a postal employee, a JC Penney model (see clerk), an actual clerk (like in the movie of the same name), a camp counselor, a roving sports reporter, and a nuclear physicist (okay, maybe that's not true). At heart, he's a writer, and that's all he's ever been. His fiction and essays have appeared in more than 30 publications, including Cobalt Review, Indiana Voice Journal, Jersey Devil Press, Philadelphia Stories, and The Saturday Evening Post. His sports themed column, Peanuts & Crackerjacks, appears monthly at Change Seven Magazine. He lives in High Point, North Carolina.
Advertisement