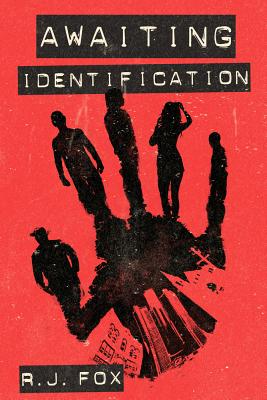 Awaiting Identification
Paperback

* Individual store prices may vary.
Description
Five bodies, five intersecting storylines, five lives . . . each searching for hope and redemption

Wayne County Medical Examiner's Office, Detroit, Michigan: October 31, 1999.

Five unidentified bodies lie in the Wayne County morgue on Halloween night. Although each character was on a separate journey, fate leads each of the five victims to cross paths on the streets of Detroit en route to their tragic demise.

Set against the backdrop of a Devil's Night party at legendary Detroit concert venue and nightclub, Saint Andrew's Hall, Awaiting Identification details the final night on earth for five lost souls.

NYC Girl: a former dancer arrives back home from New York City to make amends with her mother and begin to rebuild her life.

Leaf Man: a musician and part-time DJ is on the cusp of his big break with one final, unexpected drug deal to complete before he can go totally straight.

R.I.P.: a career criminal must come up with a large sum of money to pay for his father's medical expenses, despite his yearning for a crime-free life.

The Zealot: a religious fanatic on a mission from God to rid the city of filth.

Cat Man: a kind and trusting homeless man wanders the city looking for new friends.

Like the city in which it takes place, Awaiting Identification is a story of hope, identity, and above all, redemption.
Praise For Awaiting Identification…
"In a city that demands nuance, R.J. Fox treats Detroit with a surgeon's precision. Each character's story is a different side of the Motor City, each one as complex and multi-layered as the Motor City itself."  —Aaron Foley, Chief Storyteller, City of Detroit, and author,
How to Live in Detroit Without Being a Jackass
"Elmore Leonard meets Donald Goines . . . a cinematic quality that is enhanced by fresh, spiky dialogue and literary cachet."  —Herb Boyd, author,
Black Detroit: A People's History of Self-Determination
"Cinematic, lyrical, and unflinchingly raw . . . if you're looking for a fresh new voice in fiction, R.J. Fox is the real deal."  —Camille Pagán, bestselling author,
Life and Other Near-Death Experiences
"The keen-for-a-brawl bastard child of Last Exit to Brooklyn."  —Ian Thornton, author, The Great & Calamitous Tale of Johan Thoms
"R.J. Fox is a master of dialogue—a sharpshooter who sends out blasts of words that never miss the mark.
Awaiting Identification
hits readers with the sights, sounds and smells of Detroit as five lost souls travel its streets in search of human connection. It is loud, bold and insightful: everything you want in a story that stays with you even after you have torn yourself away."  —Karen Dybis, author,
Secret Detroit: A Guide to the Weird, Wonderful, and Obscure
and
The Witch of Delray
, a true-crime murder mystery set in Depression-era Detroit
"
Awaiting Identification
weaves the desperation and decimation of the city with the funk, resilience, and hard-luck histories of its too-often ignored inhabitants."  —Lori Tucker-Sullivan, Detroit-based essayist
"A rich and suspenseful narrative that will keep the reader anxiously turning each page. Fox is a wonderful writer who truly knows Detroit and how to tell a damn fine tale."  —M. L. Liebler, Award-Winning Detroit-Based Poet & Editor
"Fox paints a picture with words so vivid, you feel the cold and weary bleakness of the night and the warm glow of the approaching dawn."  —Sean Deason, Matrix Records, Detroit
Fish Out of Water Books, 9780989908764, 304pp.
Publication Date: May 10, 2018
About the Author
R.J. Fox is an English and video production teacher who uses his own dream of making movies to inspire his students to follow their dreams. He has previously worked in public relations and as a journalist. He is the author of Love & Vodka. He lives in Ann Arbor, Michigan.